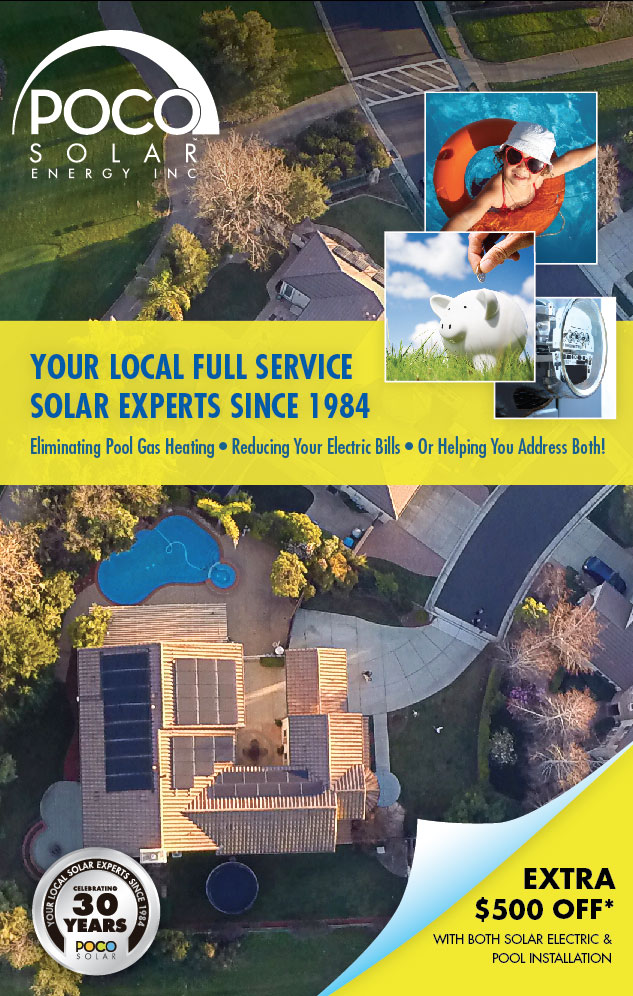 Monthly Electric Bill Too High?
Investing in solar to produce clean energy for your home will allow you to save money
which you can use for other more important things for you and your family.
Eliminate your high monthly electric bill & see immediate positive cash flow
Take advantage of and keep the tax credits and incentives, don't give them away
Increase the value of your home and not of your property tax
Enjoying Your Pool Enough?
Enjoy a luxuriously warm pool & extended pool season with solar. Keep your pool ready for family, revitalizing exercise, & refreshing dips all season long.
Save Money Instead of Spending it on costly gas heating for your pool & save those dollars
It's Care-Free, solar automation enables your system whenever the sun's rays are available
Contact Us
at (408) 970-0680 for a FREE No-Obligation Estimate & find out what solar can do for your home!